About
In 2000
Nurture Careers

earlier made a humble beginning as
SHARP CAREERS
with LATEEF MASUDI a known career coach of the valley
Career Counselling and Guidance Company
Nurture Careers
Nurture Careers provides a holistic approach to counselling by catering to all strata of society, mainly to those students who have high aspirations but limited access to information. A career planning company "Nurture Careers" focuses on the innate capabilities of a student thus improving their skills to equip them for taking challenges of the future. By understanding their psychological needs, demands and resources available with both parents and students , we at Nature Careers realize the strengths and weakness of students so that they no longer falter while taking decisions about their choices in careers.
15000

+

Universities Across the Globe
Career Counselling helps a student to know one's own self, as well as work trends. This is to help them to take informed decision about their career and education. Not only this, career counseling can help manage a diverse range of problems such as low concentration levels to poor time management, trust issues with family and disagreement between parents and children about making career choices.
The primary aim of career counselling is to help students choose a field that is in sync with their skills and their job expectations. Thus, with proper guidance and career counselling, most candidates end up choosing the right career, and perform their level best, which ultimately helps them build their career and succeed.
We provide integrated counselling to shape up a career in sync with personality thereby contributing to make this world a better place. In tune with modern slogan of education " to know more and more of less and less " we at Nurture Careers , catch the student at a young age and evaluate his /her interests thereby professionally guiding the student to stick to his/her field of interest rather than getting lost in career choices.
Providing a holistic approach to counselling by catering to all strata of society, mainly to those students who have high aspirations but limited access to information.
How we can Help you Idenify your career goals.
We consider your ambitions, skills, academics, status, achievements, experience and attitude.
Scientifc 94%
Humanitarian 60%
Competitive 97%
Bussiness Oriented 65%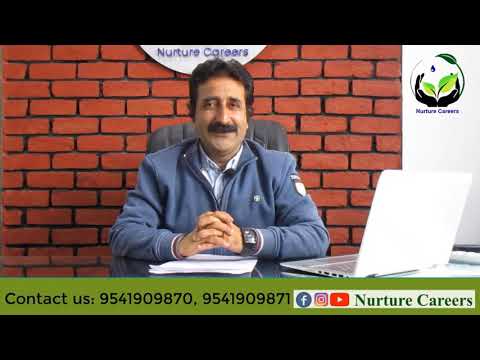 Message To Parents Regarding Career Decision Of Their Wards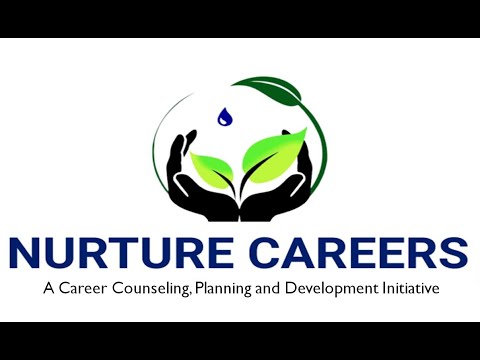 One Unified Platform
---
For All Your Career Needs!
WE DO IT ALL FOR YOU
In App Services
Career Counselling, Live Career planning and Guidance
Join frequent live session with Lateef Masudi, a top career caoch of the valley.
Be up to date
Get the Latest on New careers, results declarations, job opourtinities etc. All at one place.
Keep an eye on your competition
Keep track of how your peers are doing in the competition
Tracking progress by regular analysis
Get reports about your speed, accuracy and ability for cracking competitive exams. Keep focus from the very beginning.
See what career is right for you
Explore numerous career option around the globe. Find new opourtinities Everyday, Everytime!
The best platform to stay motivated
Motivational interviews, speeches, lectures from achevers around the Globe. Exclusive content just for you.
Simple. Yet Sophisticated.
---
Custom curated content just for you!
Core
Simplified to the Core
Understand Nurture Careers
Get the App Now
We have developed a single unified framework to give you the services that are unmatched. Experience Now.
Download
We are Proud of our students.
See what our students say about us
Anjum Rouf M.S. Electrical Power Engineering, RWTH Aachen, Germany
Dr Zainub Nabi Doctor
Dr. Unjuman Mushtaq Doctor
Frequently Asked Questions
---
Some of FAQ'S of our app!
Our Headquarter
Get in touch with us
Nurture Careers
5th floor Chinar Heights Chinar Colony
Parraypora Srinagar
Telephone
(+91) - 9541909870, 9541909871, 9541909872
Business Inquiries
info.nurture.careers@gmail.com